Winners!
I've drawn the winner for the free design...but first, the answer to the trivia. The question was:
What 1991 music video did Johnny Depp appear in?


The answer was Into The Great Wide Open, by Tom Petty. Yay for
Cafegirl
who got it right. She's the trivia goddess for this week.
And now for the good stuff. I wrote everybody's name on pieces of paper who participated and drew the winners at random. If you answered more than once, your name was added more than once. There is strength in numbers. I also decided...because I am feeling so wonderful and giving today, that I would draw two winners. Shocked? You really shouldn't be. I'm not as mean as everybody says. So without further ado, the winners are: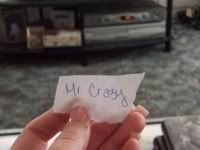 and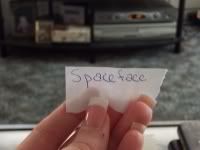 Congrats
Mr. Crazy
and
Spaceface
. You two are genuinely deserving, and two of my most favorite bloggers in the whole wide Earth. Keep an eye out for an email from me sometime today or tomorrow with all the details.
----------------
Now playing:
2 Pac - I Get Around
via FoxyTunes