Make A Band
This is one of the grooviest meme's I've seen in a looooooooooooong time. Here's the deal:
1.
Click Here
The first article title is the name of your band.
2.
Click Here
The last four words of the very last quote is the title of your album.
3.
Click Here
The third picture, no matter what it is, will be your album cover.
My bands name is Narleski and my album title is Comfort, Use & Protection. I dig it.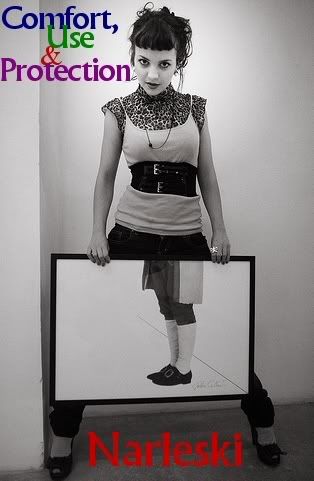 What is it with me and all the meme's and quizes lately? Can you tell I'm just trying to find things to keep my mind busy...huge things are happening this week, but I'm not at liberty to discuss. No, really.