I Got Nuttin
I have absolutely nothing to blog about today. Nadda. But I'm bored outta my mind, so I'm doing this book meme thing that has been around for years. I saw it again today at
Miss Dawn's
blog (who has an awesome design btw...wink wink nudge nudge). Ok anyway here's the deal if you don't know:
1. Pick up the nearest book (of at least 123 pages)
2. Open book to page 123.
3. Find the fifth sentence.
4. Post the next three sentences.
5. Tag people n stuff.
Ok, so this is the book I'm reading right now: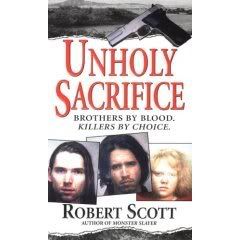 "But when Debra looked there later there was no key. Debra said, "I assumed he was going partying, he was all dressed up, I was yuppie casual. He was dressed to kill."

That is not one of the most interesting passages from the book...being that I only read true crime, you'd think I could have gotten something a little exciting. Actually there isn't much about this book that is interesting. This author is awful. I would so not recommend this book to people. It's like the literary equivalent of a stroke. But I'm only about 30 pages from being done, and I'm kind of anal about my books. I can't just stop reading one once I start. That's what I get for trying a new, unknown author. I can't wait to crack open one of my Ann Rule books next. I need to cleanse my palate after this piece of tripe.

Even this post bores me.